Today, Food Democracy Now and other local food advocates, including Michael Pollan declared a huge victory today with the passage of the "Food Safety Act" (S.510)

.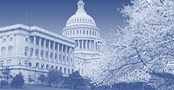 http://www.fooddemocracynow.org/blog/2010/nov/30/major-victory-family-farmers-sustainable-agricultu/
The
FDN
group claims their grassroots efforts made the difference with over 12,000 calls to Senators.
"The passage of the food safety bill, which grants the Food and Drug Administration (FDA) mandatory recall authority and includes provisions that protect family farmers engaged in direct sales of local foods is an historic victory for family farmers and the local food movement, said Dave Murphy, founder and executive director of Food Democracy Now!. "I

n overcoming the backlash of agricultural giants who desperately fought to kill these protections for family farmers, the sustainable agricultural movement has shown that it is a political

force to be reckoned with."
"The bill is far from perfect, but the inclusion of these protections guarantees that farmers that sell directly to consumers, farmers markets, grocery stores and restaurants with sales under $500,000 and sell in state or within 275 miles of their farm or facility are exempted from expensive regulations that could drive them out of business," continued Murphy.
The Bill will now go to the House of Representatives for Reconciliation. The original House Bill passed on July 30th. The
WA State Delegation voted FOR it
then 7-2 with both Inslee and McDermott voting YES.
Today in the NY Times, authors and local food advocates Michael Pollan and Eric Schlosser wrote in opinion column:
http://www.nytimes.com/2010/11/29/opinion/29schlosser.html?_r=1
"The bill would, for the first time, give the F.D.A., which oversees 80 percent of the nation's food, the authority to test widely for dangerous pathogens and to recall contaminated food. The agency would finally have the resources and authority to prevent food safety problems, rather than respond only after people have become ill. The bill would also require more frequent inspections of large-scale, high-risk food-production plants.......
You would think that such reasonable measures to protect the health and safety of the American people would have long since sailed through Congress. But after being passed by the House of Representatives more than a year ago with strong bipartisan support, the legislation has been stuck in the Senate. One sticking point was the fear among small farmers and producers that the new regulations would be too costly — and the counter-fear among consumer groups that allowing any exemptions for small-scale agriculture might threaten public health.
Those legitimate concerns have been addressed in an amendment, added by Senator Jon Tester of Montana, that recently was endorsed by a coalition of sustainable agriculture and consumer groups. But now that common sense has prevailed, the bill is under fierce attack from critics — egged on by Glenn Beck and various Tea Partyers, including some in the local food movement — who are playing fast and loose with the facts. "
---------------------------------------------------------
In another fascinating analysis of the problems created by over concentrations of "factory farms",
from Food/Water Watch, a
"Factory Farm Map"
gives a critical view of how many farm animals are concentrated in areas around the US. It shows a high concentration of "factory farming" on the West side of WA and also in Central WA. And it shows the average number of animals per site increasing as of 2007.
http://www.factoryfarmmap.org/#animal:dairy;location:WA;year:2007
The average industrial feedlot in Washington has more than 12,100 beef cattle.

In 2010, a manure lagoon on a 750-cow dairy collapsed, spilling 12 million gallons of manure onto fields that leaked into the Snohimish River.

The 86,000 dairy cows on factory-farm dairies in Yakima County, Washington produce as much untreated manure as the sewage output from the New York City metro area.

In 2008, a Mt. Vernon, Washington dairy agreed to pay an $8,000 penalty to settle alleged Clean Water Act violations for manure discharges that leaked from a barn into a tributary that leads to the Puget Sound.
More Washington facts
As a representative of a small family dairy, I feel close to this issue. There is certainly a need for great care in producing safe food, but it is also so important to provide enough flexibility for innovation and
access to local products in the markets.
I hope this legislation will help without overly burdening our family farms and customers.
Appreciate YOUR input.
Best,
Janet